Real Vision TV

Do you watch mainstream financial news?  CNBC?  Fox Business Network?
Do you feel it is providing you with any real, long-term value?
Do you feel after watching a segment on one of these stations that you have actually educated yourself and grown as an investor?
If you feel as I do, then the answer is, no!
The talking heads that attempt to entertain us with quick quips and frivolous debates are as valuable to the development of our financial acumen as eating Doritos and Twinkies is to our physical development.  It stunts our growth!
There is good news, however.
The founders behind Real Vision TV have created an alternative to the mainstream financial media that is revolutionizing the industry.
To get a taste of the type of content Real Vision is producing on a daily basis, watch this interview Raoul Paul conducted with Kyle Bass, one of the greatest performing investors this past decade.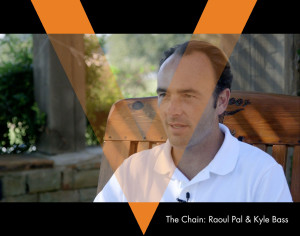 I guarantee you will receive more insight and wisdom by watching this interview than you would ever by watching the talking heads.
If you are serious about growing and developing personally, professionally, and financially, then I would not hesitate to subscribe to Real Vision.  The content already available, never mind the abundance of what is yet to come, is more than worth the annual subscription fee.
When signing up, use Discount Code JAREDF1 in order to receive $100 off the regular $400 subscription fee.
Full Disclosure: As a Founding Member and Affiliate, I do receive a referral fee for assisting in Real Vision's growth.  Be sure to use the Discount Code JAREDF1 as you will receive $100 off your subscription fee and I will receive the referral fee.